At the ELECTRO DIESEL GROUP, we're driven to provide best-of-breed brands and products that best serve our customers' needs and requirements. 
AUTO-ELECTRICAL
 Our expansive range of products include:
Starters and alternators
LED/HID work and spotlights
Safety lighting
Bulbs
Light- and heavy-duty batteries
Battery packs
Terminals
Camera systems
PAT (Proximity Awareness Technology)
And many more…
SPOTLIGHT ON MAHLE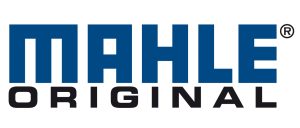 MAHLE offers innovative solutions that provide high-quality products for the transport sector, through sustainable development and business excellence. MAHLE's alternators, starters and range of components are backed by years of experience, advanced knowledge, long-term partnerships and comprehensive customer support. MAHLE's products are distinguished by high reliability, flexibility, efficiency and innovation.
MINING SUPPLIES
As purveyors of mining support systems, we carry a wide variety of products to cover emergencies, including:
Wheel chokes
Lockout systems
Testers
Consumables
And many more…
ENGINE PROTECTION SYSTEMS (EPS) 
As well as serving as agents for Power Protect, EPS901 and Monitoring Systems, we also offer a variety of other superior EPS products.

SPOTLIGHT ON POWER PROTECT
LubriVENT offers you the following unique benefits:
Direct-acting mechanical valves ensure immediate reaction to a problem.
Fully-sealed lubricated valves combine with special O-rings to ensure a long, trouble-free service life.
Large bore valves ensure the engine will develop full power at all times.
Ideal in harsh environments, e.g. construction and mining.
Not affected by high-pressure washers and corrosion.
This monitors the actual temperature of the engine. Coolant condition is not important. If the efficiency of the cooling system drops, regardless of the reason, the LubriVENT will react to the increasing temperature of the cylinder head and shut the motor at a pre- determined temperature.
LubriSPLIT offers you the following unique benefits:
Proactive engine protection through mechanical measurement and precise electrical shutdown, ensuring that expensive engine overhauls and downtime do not reduce profitability and utilisation.
Particularly suited to rotary-type fuel systems and vehicles fitted with OBC and limp-mode systems.
Electro-mechanical engine protection for smaller, electronically-controlled diesel engines and LCVs.
Monitors oil pressure and engine temperature at all times, and that the engine is operational.
Fitted with a mechanical heat valve that will react to metal temperatures in the event of coolant loss.
Built-in timer control start-up procedures, to shut down the engine in the event of temperature or oil-pressure problem, irrespective of the driver's reaction to the gauge warning.
Bolt-on kits are available for most of the popular models of vehicles on the market.
Compatible with electronic diesel engines.
HIGH-VOLTAGE ELECTRICAL
Charging bays
Battery packs
Lockout systems
Control boxes
And many more…
BRANDS
Starters and alternators: Remy, MAHLE, WAI, Niehoff, EDG PARTS, Bosch
Batteries: EDG BATTERY, Schumacher, LemaniaEnergy (Battery Boosters / Chargers)
Lighting: EDG LED, HPI, ECCO, Preco
Alarms and hooters: Seger, Preco, Ecco, EDG PARTS
Gauges: EDG GAUGE, VDO
Camera systems: DVR camera systems
Switches: Cormar, Cole Hersee, EDG PARTS
Spare parts: APE, ZEN, Deutsch, Klixon
Consumables: Loctite, Glue Devil, Spanjaard, Q20, 3M
Stop blocks, Buggy Whips
Reflective Tape
Perfect products? We've got the drive.